THERE'S nothing quite like the feeling into a flourishing township – none other than of biting into one of Bacolod's famous napoleones. Locals and tourists rave about this delicately layered puff pastry, enchanted by its sweet sugar glaze and silky custard cream filling. A bite-sized morsel of this local delicacy is enough to jolt you into warm euphoric nostalgia and make you feel right at home in the "City of Smiles" – whether you're a full-blooded Bacolodnon or not.
Bacolod, a land of a hundred sweet delicacies–known equally for its magnificent heritage mansions and decadent saccharine treats, as well as for being the country's sugarbowl – has been a metropolitan locale since the turn of the last century, its riches afforded by its robust sugar industry.
However, despite its history and growth shaped by sugar, Bacolod has retained much of its old-world charm: The Negrenses accustomed to a laid back yet refined lifestyle in their home city that feels both familiar and comforting.
Now as Bacolod enters a new of era prosperity and affluence, Rockwell Land is rising along side it, as the sophisticated developer introduces its very first venture in the region – sharing with the Bacolodnons a love for their rich heritage and cultured taste, and rediscovering what's to love in the city.
Rockwell is well aware of the quality of life the proud Negrenses are accustomed to, with their moneyed legacy of beauty and wealth, steeped in the finer things in life. With its reputation as a leading developer in high-end residential and commercial properties, Rockwell is not here to disappoint.
The Rockwell Touch
A prized jewel in the Lopez Group of Companies' crown, Rockwell traces its roots to 1995,when the fledgling developer ingeniously converted a 15.5-hectare thermal power plant into a flourishing township – none other than the now bustling Rockwell Center in Makati.
The flagship Rockwell Center now stands on rarified ground, one of the country's most exclusive high-end communities: host to a skyline of gleaming office towers, a handful of posh residential high-rises, and blocks of fabulous shopping districts – the epitome of exclusivity and convenience.
Rockwell has since pivoted more and more of its focus to the provinces, investing in ambitious developments outside of Metro Manila – most notably the tranquil 32 Sanson in Lahug, Cebu City, its first provincial milestone, as well as the expansive Rockwell South at Carmelray in Laguna and the impressive sea-side settlement of Aruga Resort and Residences in Mactan, Cebu.
Within the circles of all these properties, Rockwell has fostered a sense of true belonging and heightened kinship – bringing families closer together as they form treasured memories with each other and their community, as well as discover new inspiring reasons to love their new home more and more every day.
With its impeccable attention to detail, Rockwell's Property Management Office (PMO) has worked tirelessly in simultaneously heightening and sustaining the communication protocols, keeping the welfare of residents a top priority. They have set unparalleled peace and security benchmarks for all of its developments – unwavering in its commitment to the safety of its communities, ensuring families are guaranteed only the best lifestyle as they grow up, live peacefully, and make memories with Rockwell.
Now, Rockwell has its eyes set on burgeoning Bacolod City – ready to give the Negrenses a glimpse of its signature Rockwell touch of sophisticated style and modern rustic comfort. Lush, tranquil and exclusive, the picturesque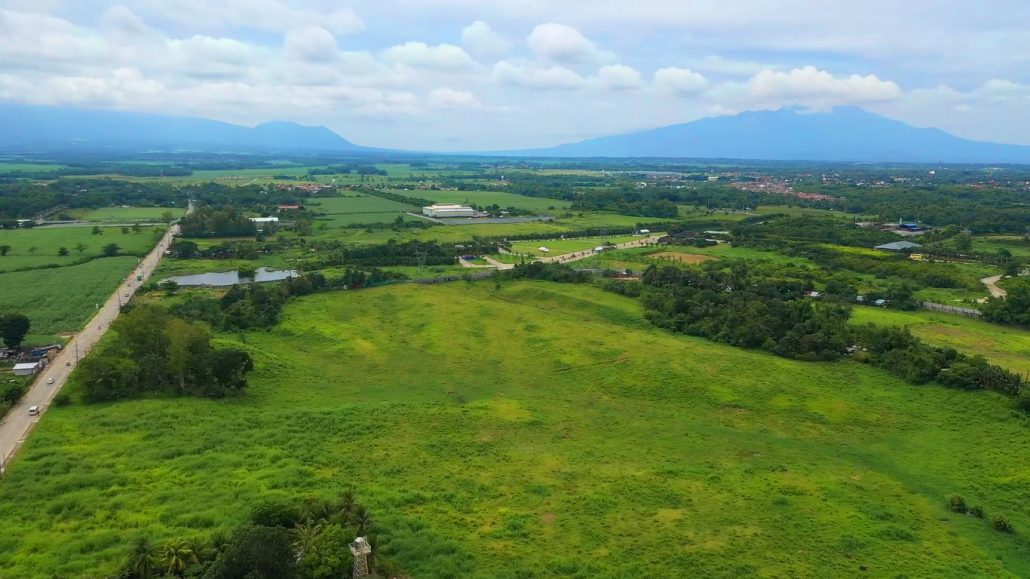 Nara Residences by Rockwell is poised to reacquaint the Bacolodnons with the elevated sweet life – perfectly tailored to the modern Negrense way of work, play and leisure.
Beyond Ordinary Negrense Living
Set to rise on an 11–hectare piece of prime real estate along GM Cordova Avenue in Mandalagan, Bacolod City, Nara Residences is envisioned to embody contemporary genteel living – shaped by Rockwell's more than two decades of experience in cultivating communities and building both stylish and functional homes.
Envisioned as a self-sustained haven, Nara Residences by Rockwell community has been curated to highlight the natural grandeur of Negros Occidental's mountainous vistas and lush green pastures, all the while equipped with all the contemporary amenities jet-setting Bacolodnons need.
The first phase of Nara Residences is set to culminate with the completion of two mid-rise residential buildings – with eight floors of generous living spaces and diverse units ranging from studios to expansive three bedrooms, all outfitted with soothing floor-to-ceiling windows and airy balconies.
With this master-planned development, Rockwell is putting a premium on peace and quiet sanctuaries, with nearly 80 percent of the property dedicated to wide open spaces and landscaped gardens, as well as a meditative fish pond and reservoir. These safe community spaces will surely encourage families to make their own cherished memories, enjoying more outdoor activities and more bonding time together.
In the heart of the community will rise a plush clubhouse – fully-equipped with a state- of-the-art gym for the community's fitness buffs, elegant  function rooms for any and all of your event and celebration needs, an outdoor multi-purpose court, and two pristine swimming pools for residents who want to lounge under the sun before taking a refreshing dip.
Nara Residences, set to be the first of its kind in Negros and Western Visayas, is yet another reason for the Bacolodnons to smile – Rockwell known for its unmatched touch in hoisting developing communities and cities to new heights.
Having in common a love for the finer things in life, Rockwell and Bacolod are truly meant to be. However, more than this, the two share a deeper connection: a passion for cultivating safe spaces and charming communities, and a warmth for tight-knit families.
As Nara Residences gradually reveals itself, so too will are invigorated sweet life for the Bacolodnons and those who aspire for it – an elevated and unparalleled Negrense lifestyle that's modern and sleek yet still true to its historic roots. Rockwell can't wait until your family can build and create your own cherished memories with them. To learn more about Nara Residences by Rockwell visit nararesidencesbyrockwell.com or www.e-rockwell.com/properties./
Source: https://www.panaynews.net/bacolod-nostalgia-rockwell-pays-tribute-to-citys-storied-roots/