Rich in culture and heritage, inclined to quality living, and ripe with delicacies you'll have your children's children eating, Bacolod is an ideal city to come home to. Powered by its affection for the sweeter things in life, the city has steadily seen growth in previous years, and approaches a new age of affluence together with Rockwell Land.
With a shared love for beauty and exquisite quality, Rockwell Land introduces Nara Residences, its first high-end residential development in the region, providing modern condo living, while maintaining the classic charm of the 'City of Smiles'.
This 11-hectare enclave located along GM Cordova Avenue  is built with towering ceilings reminiscent of the heritage mansions within the city, and boasts 80% open space.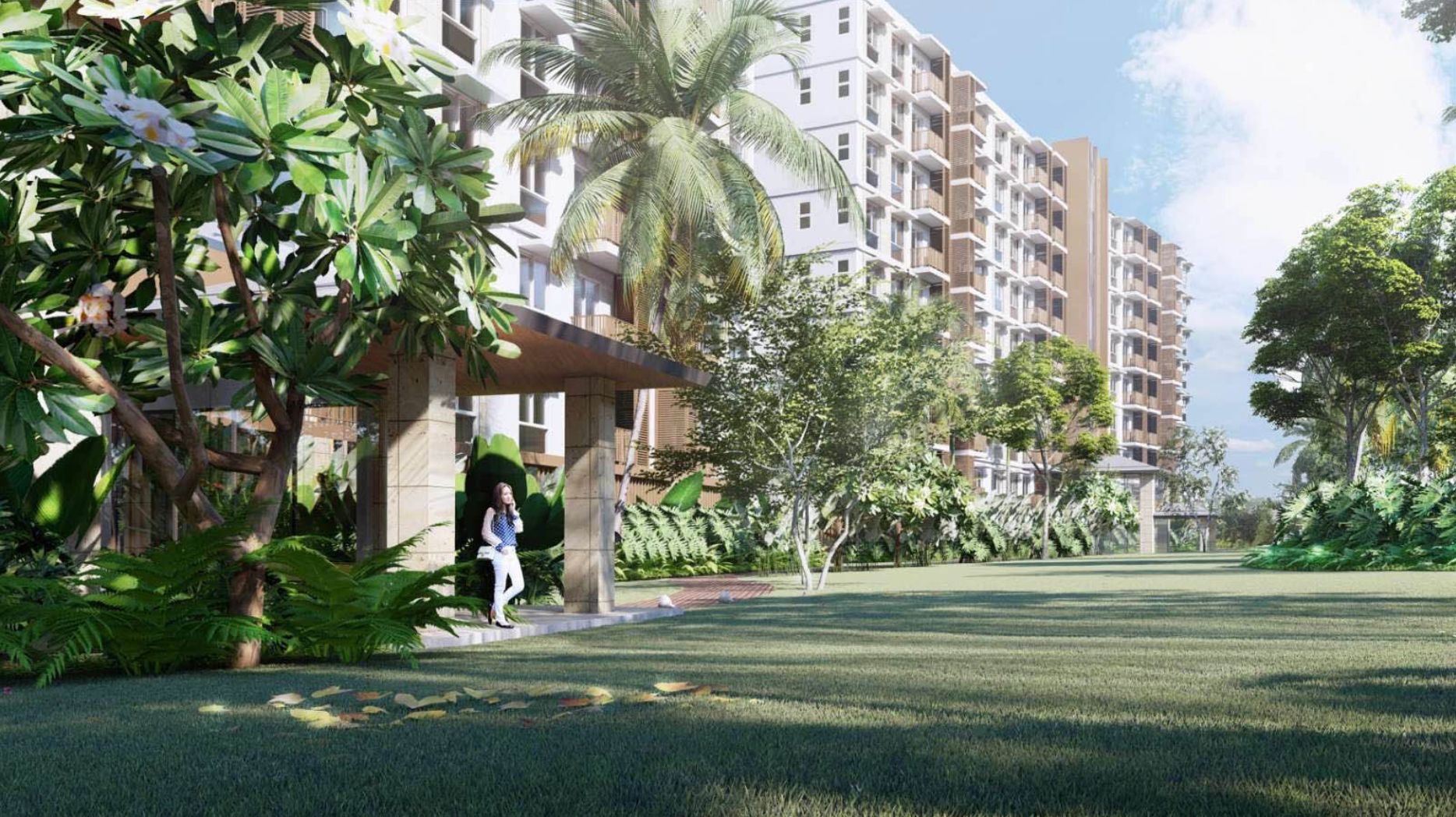 The Wonderful Location
Condo living in Bacolod is an indulgence, as the neighborhood is filled with excellent restaurants serving food, both savory and sweet. Being a few minutes away from Lacson St., you can satisfy your sweet tooth with an array of bakeries and pastry shops, or have your fill of chicken inasal, ribs, and too many others to list.
Residents will also enjoy a life of ease and convenience as everything is within reach,  like the new Bacolod-Silay International Airport and the Mandalagan Golf Course, as well as learning institutions like the University of St. La Salle Bacolod.
Residents are unlikely to forget that life in Nara Residences is a life of culture and heritage. From the surrounding beautiful mansions that reflect the city's prominent Spanish influence to the electric Masskara Festival that shows the world why Bacolod is the "City of Smiles", 
Unit Types that Fit Your Needs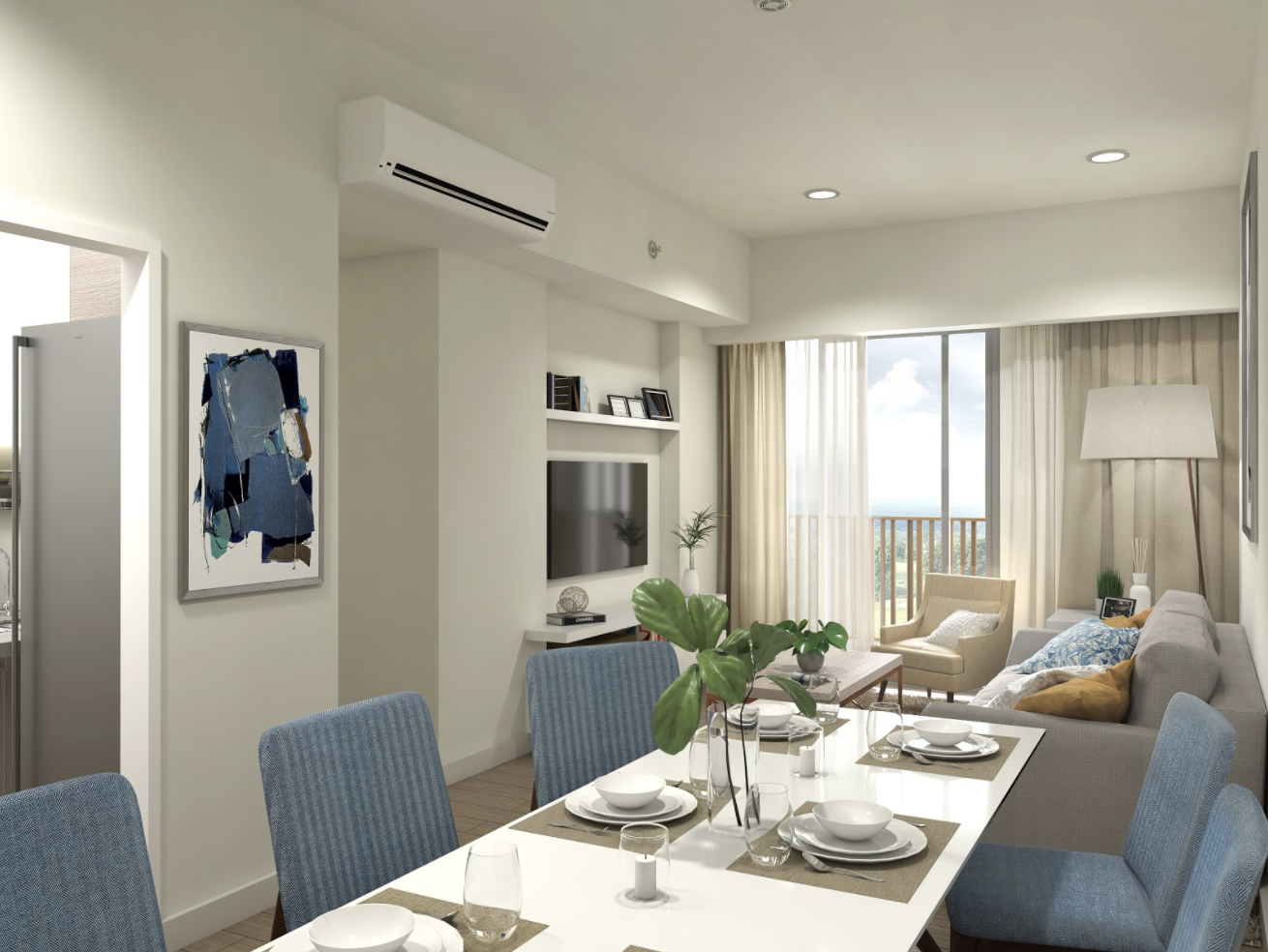 Nara Residences takes pride in the design and convenience of their units. Although interior designs may depend on the owner's preference, the units' spaces have customizable features where elements of the preferred interior designs can easily be applied. Since all units have the basic rooms for a home, such as a space for the living room, kitchen, comfort room, and the bedroom, potential owners can easily customize their units according to their interests. 
With multiple unit types available, prospective homebuyers are sure to find one that's perfect for their needs.
For those who plan to live independently, there's the elegantly-designed studio unit at 36-38 sqm offering  both the serenity of surrounding lush  greeneries  and the luxury of modern condominium lifestyle. 
The 50-75 sqm 1-Bedroom unit has space in the center to fulfill all expectations of urban living, while getting intimate morning views of the vast landscape.
The 2-bedroom unit is ideal for those with growing families. At 82-83 sqm, the unit comes with 3 bathrooms, a utility room, and ample space for the living and dining areas. With the 2 bedroom, you come home to more.
Meanwhile, the 3-bedroom unit is ideal for those looking to leave behind a legacy. At 104 sqm, the unit considers larger families with higher ceilings and larger living areas to accommodate family gatherings.
World-Class Amenities
As far as condos in Bacolod go, Nara Residences has some of the best amenities -from a 303 sqm clubhouse, a refreshing swimming pool, a comprehensive fitness gym, a function room for private events, to the multipurpose court surrounded by lush greenery. All exclusive, and all with the Rockwell touch.
The Signature Rockwell Lifestyle 
For over twenty years, Rockwell has set the standard for high-end condo living where  residents are met with staff and service that are second to none, and security that allows for peace of mind. At Nara Residences, both individuals and families can thrive as a community and have another reason to love coming home.
Nara Residences is the perfect combination of heritage and progress. Its expansive terrain represents the city's vast landscapes, its 3-meter high ceilings  tribute to the city's mansions, and its highly modern spaces a reflection of how far the city has come. With Rockwell's signature touch and elevated condo life, safety and security, Nara Residences is yet another reason to love coming home to beautiful Bacolod.
All unit types are available. Contact 0917515NARA (6272) or email inquire@rockwell.com.ph for inquiries.